So how did one small cell-phone manufacturer located not far from the North Pole manage to beat the giants of North America , Europe and Asia? How did they gain a foothold- and maintain that foothold until today?
By understanding the true nature of technology and insisting that its true place be maintained in the business process. Facing a shifting landscape with fickle customers, unpredictable regulators, changing communications standards, and massively endowed competitors, the approach is as simple as it is effective.
Reintermediation is the elaborate term that applies. The word is not often heard, and its definition often incorrect.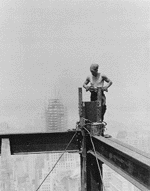 What it means is
Deploy the best technologies to gather accurate, detailed information on local business conditions,
Assemble a carefully assembled, cross-disciplined group to look at that information, to draw reasonable, very human conclusions and craft a set of recommendations
Recommendations are hot-lined to the Board for fast approval, or amendment
Technologies once again utilized to move as fast as possible, producing products to be marketed into the regions as chosen by the groups
Results then examined and suggestions refined in the next round
EBG will aid you in understanding the true nature of your business "as-is", and help craft a technology-agnostic framework in which your people can see the facts, contribute their experience and knowledge - and prosper. We help you pick up the pieces of the investments you've made.
There are no barriers. If we believe in your plan, we will work with low initial cost ... share the risks/share the rewards plan
For the in-depth Whitepaper, send your request to smarts@emergingbusinessgroup.com